Experienced and professional drink brand activation
Our team has many years' experience in the drinks industry, making us the perfect resource for your brand launch. We make drink brand activation easy, because we are well connected with a curated set of professional contacts throughout London and the UK.
Our industry know-how and passion for the product set us apart from other event planners. We've been around the block and are keen to share our knowledge with you.
Launch with us and we'll give your brand a launch party like no other. Get in touch today!
360 drink brand activation services
Our exceptional project management skills mean we can handle all aspects of your brand launch. We have a team of event planners who will work with you to strategize and plan logistics.
Staff
Our design team can produce POS and campaign material, from adverts to branded merchandise. We provide bespoke bar designs with your branding integrated.
Because mobile bars are the heart of our business, you can choose from our outstanding range of options. All our mobile bars provide a modern, state-of-the-art centrepiece for your brands launch party.
We have an exceptional team of talented bartenders and waiting staff. Teams and their abilities are specially selected according to the needs of your brand. We can customise every aspect of your launch party to suit your precise requirements. Whatever message you want to get across, we'll make it our business to do so effectively.
From bespoke menus to themed parties, get in touch to discuss your requirements.
World-class bartenders and mixologists
If you want your launch party to be one to remember, look no further than our great choice of bartender services. We have some of London's best mixologists and flair bartenders, who will put on a show-stopping performance that will electrify your crowd and put your brand centre-stage.
They are true entertainers and will captivate and engage with your audience. Our team are articulate, committed, and will be sure to sell your brand's merits.
Our people
From behind the scenes to front of house, quality people are at the heart of our business. We understand the importance of great customer service and put exemplary service of top importance to all our clients. We also make sure to translate this in the service we present during the launch party itself.
Brands we work with
We are proud to have worked with many prestigious brands, such as Google, Amazon, and many more. From large corporate accounts to small start-ups, we are happy to work with all organisations and can plan an event to suit any budget.
We are proud to have worked with some of the most prestigious brands.
If you're looking for drink brand activation specialists, get in touch today. Let us put together your dream event. We'll make sure to give your brand the launch it deserves.
Our team look forward to hearing from you.


24/7 service
We are always just an email or phone call away.


Bespoke customer service
Our flexible services can be tailored to your individual requirements.


Star team
Our skilled bartenders are some of the best in the London and the UK.


Attention to detail
We strive to ensure no detail is overlooked or undervalued.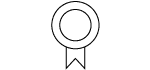 We're one of a kind
The combined skillset of our experienced team is exceptional.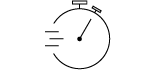 Book in minutes
Contact us now to let us start planning your special event.