Looking for a mixologist for hire?
Our mixologists take bartending to the next level! As experts in the craft of cocktail making, they bring the art of mixology to life. Their speciality is conjuring delicious cocktails from secret recipes. And all whilst putting on a show to remember.
Our team is comprised of fully trained and highly skilled mixologists, bartenders and event planners. With decades of combined experience, we are passionate about mixology and great service in equal measure.
Your enjoyment is our only priority. That's why our focus is offering a first-class service from the planning stages right through to the party itself. Our team is dedicated to delivering impeccable results. That's why we offer complete attention to detail and exceptional customer care.
So let us take care of every detail. Allow yourself to relax and enjoy your dream event.
Intimate or corporate, we cater for events of all sizes
Whether you're planning a small, private party or looking to put together a lavish corporate event. We cater for all sizes and types of events. Simply speak to a member of our team to discuss your vision. Then we will advise on the mixologist for hire package that's perfect for you and your needs.
Customised events, as individual as you are.
Choose from one of our bar packages, or let us create a bespoke event plan tailored to your needs. Then we will customise your cocktail menus accordingly. Whatever  alcoholic or non-alcoholic options you want, we will provide them. Also, we are happy to include any of your favourite cocktails and ingredients. You just have to ask! Our event planners offer a friendly, flexible service.
With a wealth of experience and creativity, we will curate the event of your dreams, from themed nights to a casual chic vibe. Remember, it's your event, done your way!
We also offer a range of other services that provide the perfect complement to a mixologist for hire. Just take a look at our Flair bartending services and masterclasses. These touches are a surefire way to liven up any party and leave an impression on your guests.
Premium quality is our standard
We use state-of-the-art equipment. Our packages include everything from stylish LED lit bars to smoke cocktail bubble makers. All the technical appliances and utensils that we use are included in the price. This means we also provide glass hire and tableware. Each of our delicious cocktails is carefully crafted from the finest ingredients. We only use quality spirits and mixers, as well as the freshest garnishes.
A cocktail is only as good as its mixologist and the ingredients they use. This principle is reflected in the standard of what we do.
Mixologist For Hire London
We specialise in VIP events in the heart of London, as well as throughout the UK. Get in touch to discuss your requirements and we will provide a free quotation with precise details of what's included. We put the 'wow' factor into mixology and provide a show like no other. Make your event the envy of London.
Contact us today to book your mixologist for hire.


24/7 service
We are always just an email or phone call away.


Bespoke customer service
Our flexible services can be tailored to your individual requirements.


Star team
Our skilled bartenders are some of the best in the London and the UK.


Attention to detail
We strive to ensure no detail is overlooked or undervalued.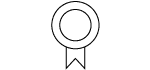 We're one of a kind
The combined skillset of our experienced team is exceptional.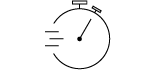 Book in minutes
Contact us now to let us start planning your special event.