Looking for flair bartender hire?
Our flair bartenders guarantee a breathtaking performance from behind the bar. More than just bartending, our flair artists will dazzle your guests. Juggling cocktail shakers and spirit bottles with stunning precision and charismatic style, all whilst making beautiful cocktails to excite your tastebuds.
What do our flair bartender hire services include?
Professionally trained, and passionate about their craft, our team are sought-after talents who will make your event the talk of the town. You can book them to perform flair moves while tending bar or to provide a stand-alone choreographed performance.
Let us elevate your event with flair bartender hire. When you do our bartenders will bring the bar to life. With their mind-blowing moves and precision they will keep your crowd entertained long into the night.
Our services include event planning, mobile bar and equipment, flair bartender hire, cocktail menus and more. Choose from one of our luxurious bar packages or let us create a bespoke event plan just for you.
Relax. Sit back. And enjoy our Flair Bartender Hire London Service.
Sit back and let our specialist team manage every detail of your event. With many years' experience in hospitality, we are well versed in every aspect of party planning. We have a commitment to impeccable service to both clients and guests. So, you can book with confidence.
With The Master Mixologist team, you can be sure that you're in safe hands. From our planning team to our flair bartenders, we're all focused on customer service, and delivering memorable events to be cherished for years to come.
Perfect for any event
Whether you want to hire a flair bartender for an exclusive private party or a high-end corporate event. We cater for any size of guest list. So whatever your venue, we will work with the space available. Speak to our team to discuss your requirements, and allow us to recommend a plan that suits you.
We cover parties, birthdays, hen nights, Christmas parties and more. So, tell us about your event. Choose from our array of extra services that can be combined to compliment your night. We have master mixologists, mobile bar hire, and flair masterclasses — great fun for all to enjoy!
Premium quality all the way
When you hire our services, you can be assured of gold standard all the way. Our equipment is state of the art, with the finest LED mobile bars and sound systems, premium glassware, spotless cocktail shakers, ­­and tools. We provide all you need to throw a lavish party, so relax and join in the fun!
Simply get in touch and one of our team will be happy to take you through our booking process. We offer free quotes with a full summary of what is included: from flair bartender hire, to the cocktail menus, to the glassware — a comprehensive service.


24/7 service
We are always just an email or phone call away.


Bespoke customer service
Our flexible services can be tailored to your individual requirements.


Star team
Our skilled bartenders are some of the best in the London and the UK.


Attention to detail
We strive to ensure no detail is overlooked or undervalued.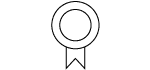 We're one of a kind
The combined skillset of our experienced team is exceptional.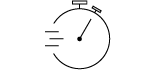 Book in minutes
Contact us now to let us start planning your special event.