Enjoy a cocktail masterclass at home
Share the fun with friends and colleagues with an online masterclass. Our virtual packages provide a stellar night of entertainment, both engaging and interesting. Perfect for corporate events with a twist or private parties.
Our classes help to break the ice (literally and figureatively!) and ensure everyone feels included.
With a virtual cocktail class, we cater for any size of event — any time, any place anywhere! Whether you're based in London or anywhere in the UK, we bring the party to you. Wherever you are, you can enjoy the virtual cocktail making experience.
So don't delay. Book today!
Our online master mixologists teach groups of all sizes. As fully trained professionals, they will give you expert step-by-step tuition. Through this you'll learn how to make your favourite cocktail in a fun, friendly environment.
Whether you're looking for a team-building activity or just want to bring something special to your big night in, our classes are sure to inspire and excite. Get in touch to discuss your requirements.
How a virtual cocktail masterclass works
It's simple. First we mail all the equipment to you. You will receive glasses, drinks, tools and garnishes, so you can follow the classes online. Then, all you need is a computer device with broadband connection.
Speak directly to one of our team today to find out more.
What's included
Our class packages include top quality ingredients and the very best equipment.
Shakers and tins
Drinks and mixers
Glassware
Drinks menus
Fresh garnishes
Virtual bartender to guide you through the process
We will stream the entire event online to you. We organise the video conferencing so the whole event runs smoothly. Our trained professional bartenders will host the event via their live webcam. The format is designed to be an immersive experience, where everyone gets involved. We make sure to give everyone a great time to remember from the comfortable setting of their own home.
Our classes are trusted by corporate brands
Our virtual masterclasses are held in high esteem by some of the largest brands in the UK.
One look at our client list showcases the great brands we're proud to have worked with over the years.
We have hosted over 20,000 parties to date for prestigious clients such as Google, Barclays, Facebook, Red Bull, Amazon, 7 Media Stream, M&S and countless others.
Our virtual events are perfect for private parties
Online cocktail masterclasses are the perfect way to break the ice at parties. Guests will love getting involved and enjoy learning together as a team.
Our valued customers have given us some great reviews, so put your faith in us to provide. Let us give your event the VIP treatment.
Get in touch with our team to discus your requirements.
If you want to organise a cocktail masterclass at home, get in touch today. Let us put together your virtual event together for you. Our team look forward to hearing from you.


24/7 service
We are always just an email or phone call away.


Bespoke customer service
Our flexible services can be tailored to your individual requirements.


Star team
Our skilled bartenders are some of the best in the London and the UK.


Attention to detail
We strive to ensure no detail is overlooked or undervalued.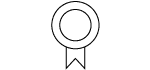 We're one of a kind
The combined skillset of our experienced team is exceptional.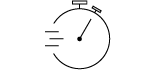 Book in minutes
Contact us now to let us start planning your special event.